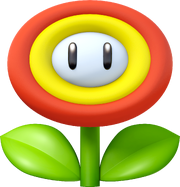 Welcome back! Now, we are entering the Fire Flower Division (or the Flower). Now, the winner from the first tournament part- which was Wii Mario Circuit- will be going against the Flower races. Here we go!
WII Party. Not Wii Party, but We Party.
What Is Your Favourite Color? Wait, what!?
The remaining courses from the Mushroom Division are here.
Ad blocker interference detected!
Wikia is a free-to-use site that makes money from advertising. We have a modified experience for viewers using ad blockers

Wikia is not accessible if you've made further modifications. Remove the custom ad blocker rule(s) and the page will load as expected.