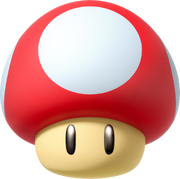 Welcome back! Congrats to our new tracks entering the retro divisions! They are in the slideshow. Now, let's start a new division. The Mushroom Division!
The course entering the Mushroom Division will be 3DS Neo Bowser City. It will be against SNES Bowser Castle 1. Good luck, SNESzy! Haha ha!!!
Ad blocker interference detected!
Wikia is a free-to-use site that makes money from advertising. We have a modified experience for viewers using ad blockers

Wikia is not accessible if you've made further modifications. Remove the custom ad blocker rule(s) and the page will load as expected.