The immense popularity of the Mario Kart series has prompted many companies and corporations to release Mario Kart Merchandise, which consists of miscellaneous collectables, trinkets, and clothing, plus much more.
Basically, anything that deals with the spinoff Mario franchise that is NOT a Mario Kart game or accessory (such as the Wii Wheel) is considered merchandise.
Kart Toys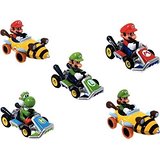 There's of course going to be a plethora of Mario Kart car toys, because, as you might've noticed, it is a racing game. Most toys have characters attached to the vehicle, and a few are even RC, but those are really expensive. Here's an incomplete list of official, not those nasty unlicensed, Mario Kart toys that have been released.
Clothing
To be honest, not as many Mario Kart shirts have been made or at least worn as the main Super Mario series. However, there are still some out there, including: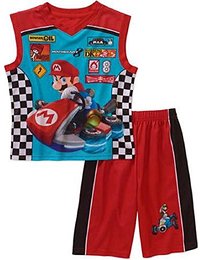 Plush
There aren't any Mario Kart Plushies, but there is Mario series plush. These mario plush include...
Building Toys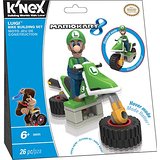 LEGOTM at the moment doesn't have rights to Nintendo characters or games, so at the moment, K'NeXTM is filling in for the building Mario Kart toys. They are doing a fine job of it, too, making series after series and releasing good, quality replicas of tracks. The prices are a little expensive, but the models ain't that bad.
Wide assortments of Mario kart racers, primarily from Mario Kart Wii.
Mario Kart Wii Track Pack
Mario Kart Wii Bowser's Castle Ultimate Building Set
Many Bike and Kart building sets, usually coming with a character. They feature Mario Kart Wii, Mario Kart 7, and Mario Kart 8 vehicles.
Mario Kart 8 Thwomp Ruins Building Set
Keychains
You get what you would expect from a Mario Kart key chain: almost all of them feature racers, karts, and items.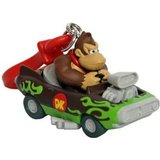 Miscellaneous
TBA
Gallery
Ad blocker interference detected!
Wikia is a free-to-use site that makes money from advertising. We have a modified experience for viewers using ad blockers

Wikia is not accessible if you've made further modifications. Remove the custom ad blocker rule(s) and the page will load as expected.