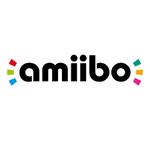 An
amiibo
are character toys created by Nintendo that can be used to unlock special data in games for the
Wii U
and
Nintendo 3DS
consoles. A small, unique code on the bottom of the platform that the toy stands on transfers the data, and a few games even can store data
onto
the amiibo.
As for their usage in Mario Kart 8, a wide variety of them can be used to unlock a racer suit for Miis based on the characteristics of the amiibo figure. A total of 19 different Mii Suits can be unlocked, some of them with multiple amiibos (a total of 30 are compatible with Mario Kart 8).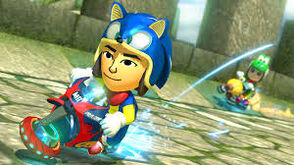 Number denotes how many amiibos can unlock one suit, they are just variants of the character.
Complete List of amiibos
For a full line up of amiibos, click here here.
Mario Kart Trivia
They range in price from $12.99 to $19.99... it depends on the rarity of the amiibo. Most of the Mario Kart 8 ones aren't that rare.
The probable reason for Nintendo's creation of amiibos was the success of Skylanders and Disney Infinity toy characters... amiibos greatly rival them.
Ad blocker interference detected!
Wikia is a free-to-use site that makes money from advertising. We have a modified experience for viewers using ad blockers

Wikia is not accessible if you've made further modifications. Remove the custom ad blocker rule(s) and the page will load as expected.